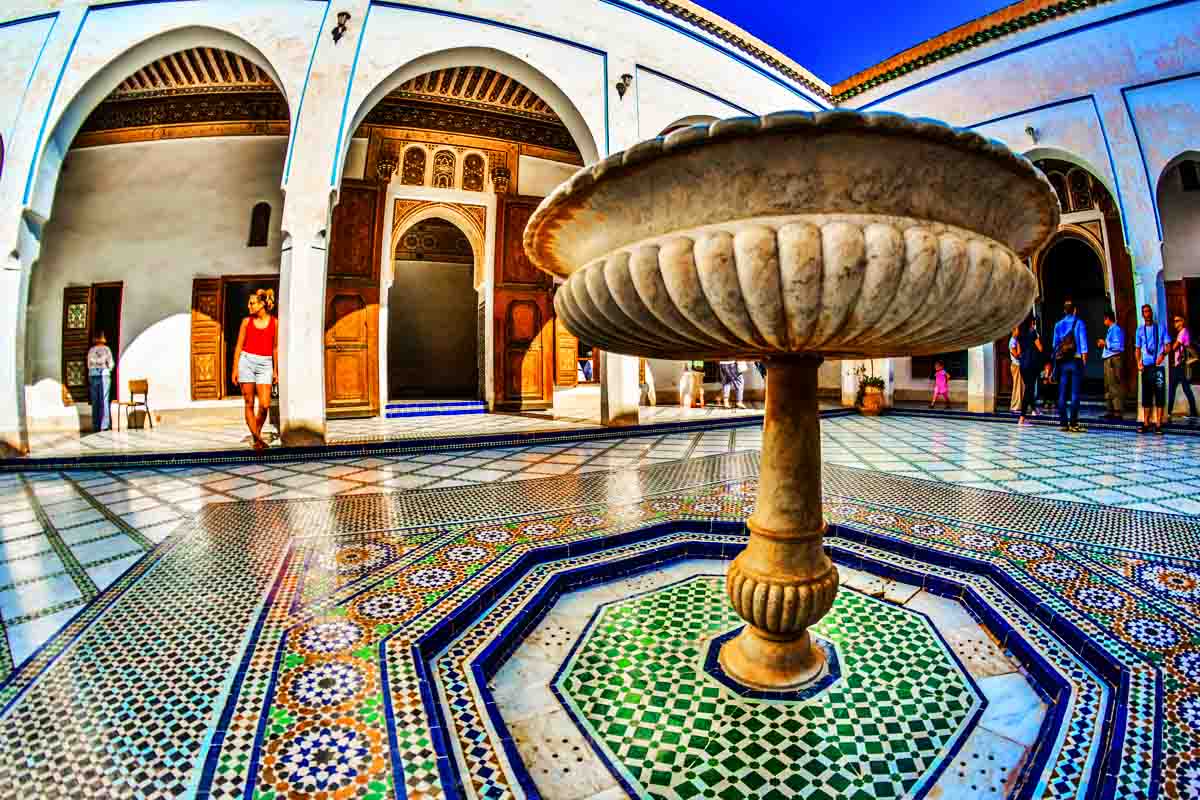 The Bahia Palace in Marrakech, a must-see place.
Located along Rue Bahia Bab in the Mellah district of the Marrakech Medina is the Bahia Palace, a stunning set of tranquil gardens enclosed within the beautifully decorated walled pavilions.
Who built The Palace ?
Bou Ahmed, a former slave who rose to a position of power under sultans Moulay Hassam and Abd Aziz, built the palace in the last years of the 19th century in an attempt to outshine any other building in Marrakech.
When was The Bahia Palace built ?
Bahia Palace was built in the 1860s by Si Moussa, the powerful Grand Vizier of Sultan Hassan I of Morocco.
His intention was to build the greatest palace of its time, a lofty goal that only began to come close to fruition when his son took control of the palace in 1894.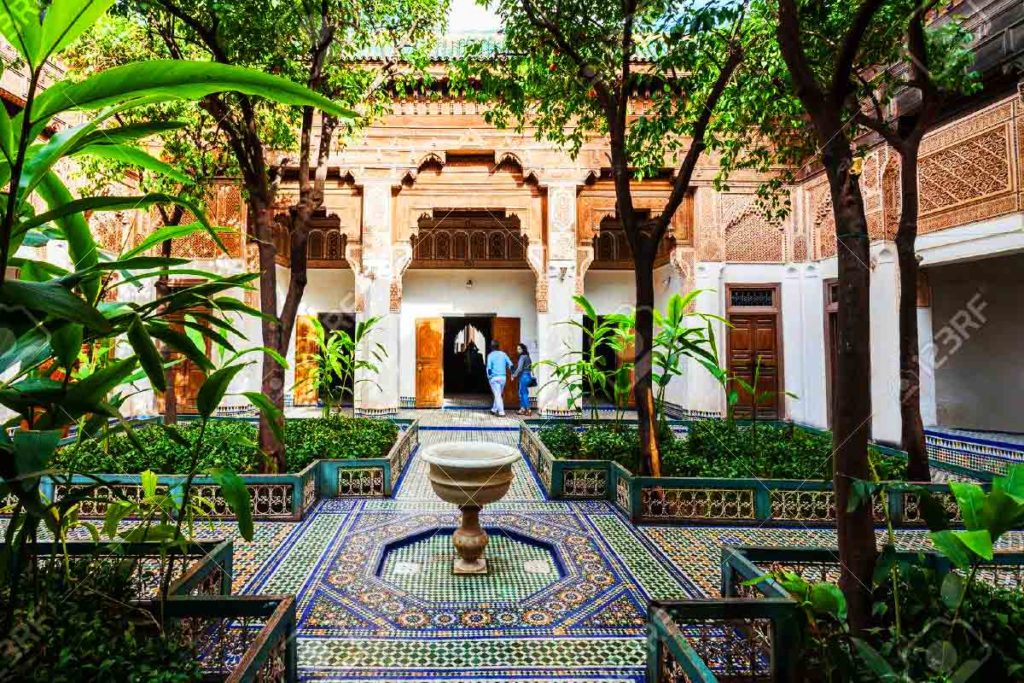 One could argue that this project was a success. Indeed, the Bahia Palace, meaning 'brilliance, certainly lives up to it's name: sunlight shines through the wrought-iron windows casting beautiful shadows on the traditional Zellij tiles, while, in the courtyard, fresh orange trees and shaded gardens surround a trickling fountain.
Legend has it that Bou Ahmed was so unpopular that upon his death his palace was looted and his possessions stolen.
Although they were briefly used during French occupation, the palace's cavernous rooms still lie practically empty today, accentuating the beauty of the architecture and space.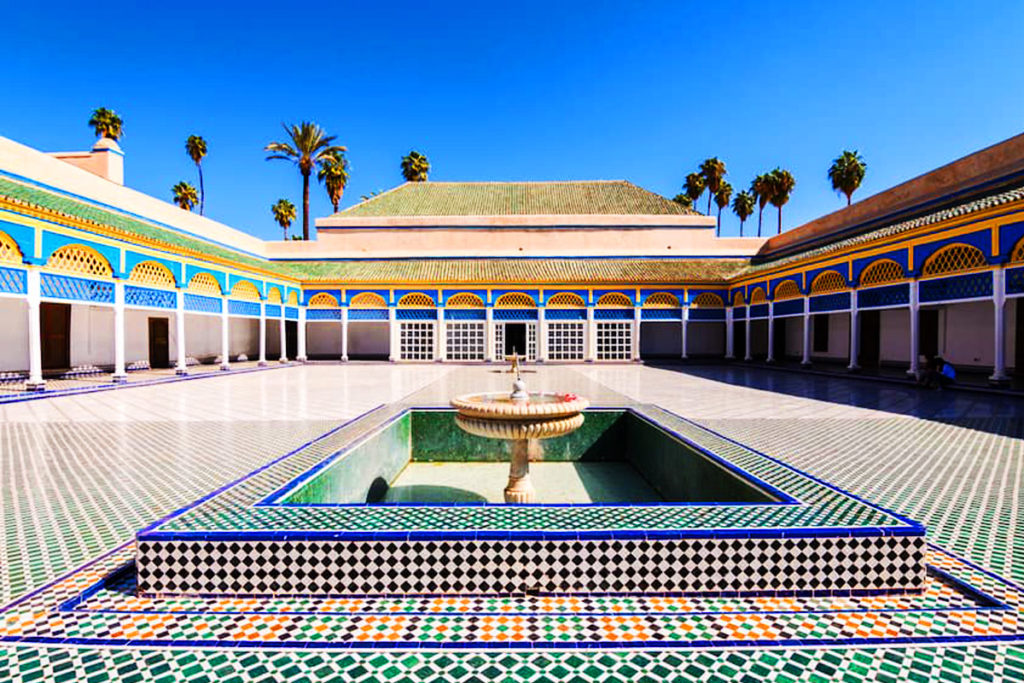 The monument offers both a serene oasis in the heart of the Medina and a fascinating glimpse into the history of the kingdom of Morocco, all just a short walk from the Jemaa el-Fna square.
Location :
A definite must visit. Location: Rue Bahia Bab Mellah, Marrakech
Opening times: Open every day except Friday, 8h00 to 18h000
Read also : Visit Morocco While Covid-19 : Key Information for Travelers to Morocco