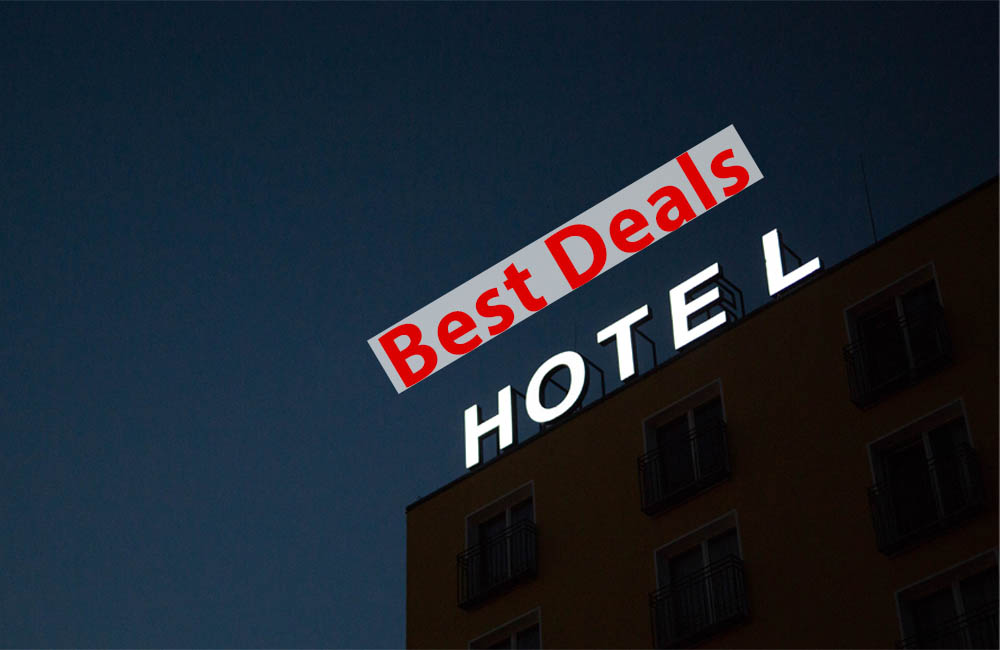 Cheap Hotels in Morocco: The best deals you can book
If you are looking for an amazing trip abroad with a wide range of adventures without breaking your bank, Morocco is the perfect choice for you.
Morocco is a very budget-friendly destination. Whether you are a backpacker on a tight budget, a couple of friends with a mid-range budget, or a family looking for extreme luxury and glamour, you always find cheap hotels in Morocco.
If Morocco sounds like your next destination, this article will be your ultimate budget accommodation guide, featuring tips on dorms, hotels, riads, and more! 
Read : The Best Moroccan Hotels and Resorts (The World's Best Awards 2021)
Cheap Hostel Options:
If you are looking for a clean and comfortable place to book for the night in Morocco, hostels are the most affordable accommodation option for you.
Here, we have gathered a list of the best-reviewed hostels in Morocco for you to browse.
When it comes to cheap hotels in Morocco, Chefchaouen tops the list
. Budget-friendly options include Chaouen Youth Hostel for as low as 6$ and Dar Besmellah for 16$ per night.
Typically, you should also be able to find cheap Moroccan houses to rent for 10$ per night.
As far as reviews and prices go, your best option in Marrakech is Mosaic Hostel with a price ranging from 6$ to 27$ a night.
A stay in one of Fez's best-rated hostels, Fez Touria Palace will cost around 14-20$ per night.
One of your best options in Tangier is Tanja Lucia. There you can rent an excellent dorm room for the price of $10 a night or a private room for $30 a night.
If you are visiting to Essaouira, one of the best accommodations you can book is at Chill Art Hostel. It is priced at $13 a night for a dorm and $27 for a two-peoples private room.
You are likely to find similar options around the same price depending on where you want to stay exactly in the city.
In general, you can expect to spend around $10-15 a night for dorm rooms in Morocco, and up to $25-30 a night for private double rooms.
How About Cheap Hotels and Riads In Morocco?
If you are willing to spare a bit more money for a more luxurious stay. You can consider hotels and riads for an unforgettable stay and excellent service that is still not-so-expensive. Here are is a list of recommendations by city:
Cheap hotels in Marrakech:
Riad Carina provides you with beautiful scenery in a Moroccan-style interior, a pool, and a stunning terrace for only 48$ a night for a double room.
This riad is perfectly located a walk-away from Marrakesh's tourist attractions. If you are a family looking for child-friendly accommodation in Marrakech Ryad Atlas IV and Hotel Atlas for a price ranging between 33-36$.
Cheap hotels in Fez:
Starting at 28$ a night, you can enjoy a quiet night and an authentic traditional Moroccan vibe at Dar Fes Tresor. Here, you get to have a nicely decorated room with colored glass windows and mosaics. This place also has an amazing rooftop view.
Cheap hotels in Chefchaouen:
For 45$ a night for a double room, you can stay at Dar Swiar. This place offers an incredible rooftop view of the blue ambiance of the city and is just a walk away from the city center. Another equally excellent choice is Dar Elrio. It is one of the best-reviewed hotels in the city with a price starting from $20-40 per night.
Cheap hotels in Agadir:
Here are the top 3 recommendations for the best time in Agadir V&D Tamraght Surfers Hostel (30$), Anza Surf House (44$), and Surf Safari (33$).
(also check: The best places to visit in Agadir)
Free Accommodation Options
Yes! If you are on a really tight budget and don't mind being hosted, you have many chances to land free accommodation by locals.
You can check out Couchsurfing to connect with Moroccan locals that will allow you to sleep in their spare sofa or bed. Not only is this a free option but it also allows you to have an authentic experience in a Moroccan household.
If you are looking for a little more luxury, and don't mind a bit of service in exchange, you can try House Sitting.
All you have to do is pay for your stay in wonderful places by house sitting and caring for pets while their owners are away. This option works best if your travel dates are on the flexible side.
The Bottom Line:
As You can see, you can find accommodation options at every price point in Morocco. Major cities are on the pricier side, so if you want to spend less, cheap hotels in Morocco are located further from the center of cities.
Looking for cheap Hotels in Morocco real quick with up-to-date prices? browse and book all the accommodation options available :