In the heart of the Middle Atlas Mountains, the domains of Tourist Reception of Ifrane, "home of the Cedar" is a fascinating charming destination located about sixty kilometers from the two large imperial cities of Meknes and Fez.
The region is full of lush green landscapes, lakes and immense forests of cedars, holm oaks and pines. It is also one of the Kingdom's vast water reserves where the largest Oum Er-Rbia River originates.
The region is home to a multitude of picturesque villages with Berber cachet and ancestral traditions.
Ifrane, ecological capital of Morocco
The lush vegetation as well as the abundance of its water resources and fertile pastures has earned Ifrane the nickname of Ourti, which in Berber means "garden".
The Ifrane area has exceptional assets characterized by plant diversity (cedar forests, holm oaks, pines) and animals (partridges, wild bears, magot monkeys, macaques) and landscapes (natural and artificial lakes, caves, volcanic sites and magnificent scenery, cedar groves and steppes) to which is added the richness of the cultural heritage of the Middle Atlas (folklore, clothing, zaouiat, wooden sculptures and jewelry items) and internationally recognized ornithological sites for observation certain endemic birds (coot, tadone, covert, perge bee-eater) which attract both national and foreign tourists.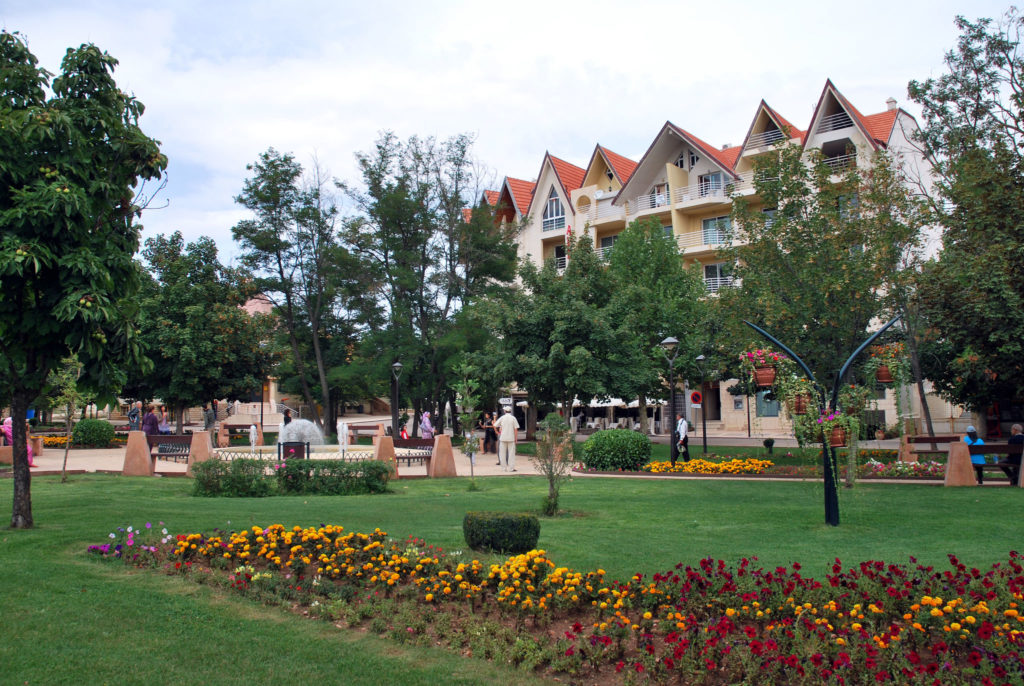 The first traces of humans in the region date back to the Neolithic period. Caves such as those at Tizguite as well as archaeological remains dating back to prehistoric times at Zerouka, Ghabt Al Bahr and Itto bear witness to this.
Mountain town, with its houses with red tiles, its green meadows, its healthy climate, nicknamed the Switzerland of Morocco, Ifrane experiences a marked animation in winter and until spring, while during the summer, the freshness of its green sites, its forests of holm oaks, firs and cedars make it a vacation and summer resort par excellence.
It is home to one of the most prestigious universities in Morocco: Al Akhawayne. Ifrane is the most frequented summer resort and a stopover for those looking for calm in Swiss Berber style (Winter Tourism in Morocco).
The area has enormous tourist potential: variety and diversity of landscapes, lakes and rivers, as well as a mild climate. Its natural resources make it a favorite tourist center for hiking, wild boar, partridge and hare hunting.
Its lakes are essential for trout and pike fishing. It is also a pastoral region. This is where we find the largest cedar forest in Morocco. These forests are integrated into the international network of model forests.
Ifrane can be the starting point for beautiful excursions for hikers and nature lovers: "Circuit des Lacs" or "Circuit des Dayets".
Also called "cascade of the virgin", this source is located 3 km from Ifrane. It is an ideal place for relaxation and picnics with the family.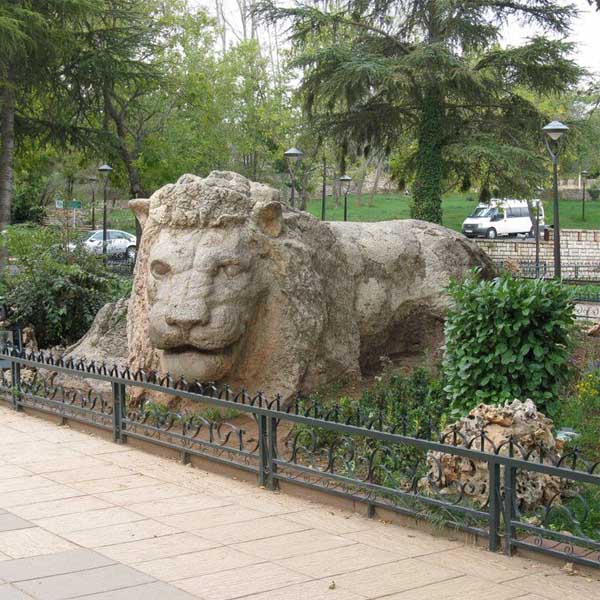 A place where all Ifrane visitors meet. Carved out of the rock, a lion rests, meditatively, in a semblance of deep introspection.
It has not ceased to intrigue visitors for decades. Powerful, impassive, with impressive dimensions: 7 m. long, 1.50 m wide and 2 m high, inscribed in legend, the most diverse rumors have been circulating for a very long time according to which it is the work of prisoners, legionaries, individuals of various nationalities.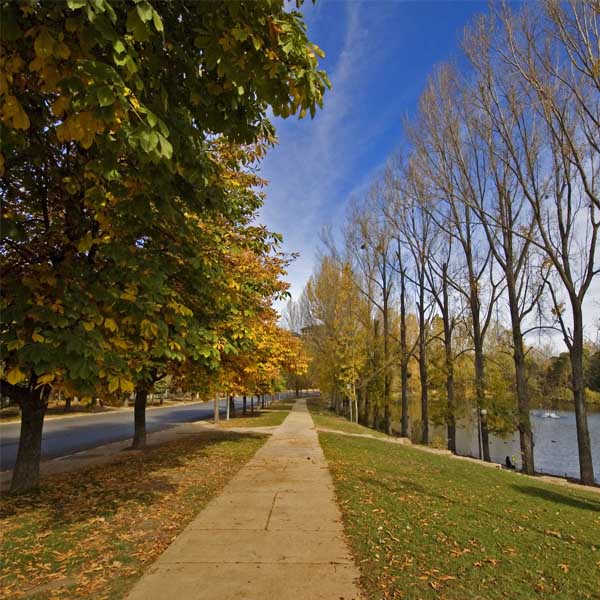 Located 5 km from Ifrane on the road connecting the city to Azrou, this site is home to the basins of the national center for fish farming and rearing of Atlas trout alvins.
Moudemame, on the paths of beautiful cedars The word "Moudemame" designates hawthorn. On the site is a natural hawthorn orchard which, when in bloom, offers a colorful view. Here, the forest is home to many forest species, of which cedar is the keystone. This majestic tree, known as Idel or Begnoun, is a species endemic to Morocco.
Cedar wood is popular as a lumber and utility. The essential oils of cedar wood, widely used in pharmacology, are renowned for their therapeutic virtues. This is why a grandiose "Maison de la Cédraie" building is located on the site. It is especially dedicated to the Atlas cedar and its socio-cultural values.
It takes its name from the French colonel who seconded Lyautey from 1912 to 1914. Located 18 kilometers from Ifrane, it is the oldest of the "Cedrus Atlantica" species in the world (9 centuries). The height of this tree reaching 42 m and a circumference at the base of 9 m.
Today it looks like a huge coat rack. This giant cedar has been dead for a few years.
Ifrane Zaouiat waterfalls
69 km from Ifrane, this listed site offers a magical view, especially when the water is released. This small, isolated village is embellished with a pretty waterfall.
The waters of the Ifrane wadi irrigate the village as well as the crops located upstream of the waterfall. This site of the Zaouia of oued Ifrane is marvelous by the ascent of the beautiful waterfall overlooking the said Zaouia and giving an extraordinary panoramic view of the locality and its surrounding region.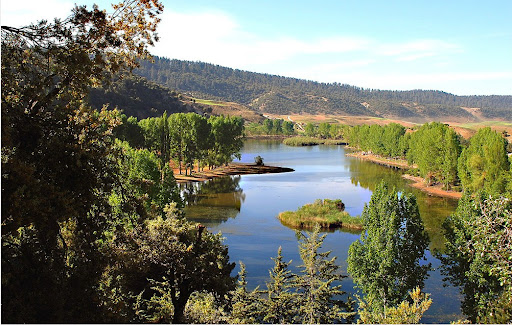 A space for discovery and adventure, the Ifrane National Park shines with the diversity of its landscapes, lakes and rivers. Its natural resources make it a tourist center of excellence.
Mountains, forests, lakes, rivers, and wildlife … in Ifrane National Park, nature appears in all its forms, according to the seasons. Spread over 125,000 ha and occupying almost the entire western portion of the Middle Atlas Central, the park is an environment with airy relief, medium mountains made up mainly of limestones or dolomites with, locally, schists or volcanic covers such as the plateau of Ito.
Distinguished by its ecological and biological values, it conceals a flora and a fauna as diverse as original with more than 1015 species, of vascular plants (more than 22% of the whole of the Moroccan vascular flora), 209 species of 'birds (approximately 50% of the avifauna reported in Morocco.) including 103 nesting species (5 species of global importance such as the red kite, the marbled teal, the bald ibis as well as an abundant avifauna such as: shelducks, casarcas, and other coots) and 31 species of mammals including the magot monkey, barbaric squirrel and rozet macroscelid.
The Park also encompasses a set of biodiverse sites of remarkable rarity (Oued de Tizguite, Val d'Ifrane: the sources Vittel, Lac Dayet Aoua, Dayet Hachlaf, Dayet Ifrah, Dayet Iffer, Aguelmam Afenourir and Aguelmam Tifounassine, in addition the ski resort in Michlifen).
A space of freedom and discovery, the park is a favorite tourist hub for hikers, fishermen, lovers of outdoor activities and sportsmen looking for strong emotions and a serene atmosphere. The forest massifs and the wooded volcanic reliefs overhanging vast bare spaces (causses and karstic plateaus), are available for hiking, horse riding and mountain biking.
The springs, rivers, and mountain lakes (aguelmane, dayet) attract birdwatching and fishing enthusiasts. The massifs, covered with snow in winter, are the joy of skiing and snowboarding enthusiasts.
On the territory of the National Park, which extends over the territory of 8 rural municipalities and an urban municipality in the province of Ifrane, you can also discover a Berber population renowned for its rich culture and its diverse and ancestral traditions.
The natural space offered by the park also constitutes a privileged ground for any type of pastoral activity, thanks to the vast high meadows, to the numerous springs and to the great forest wealth of this place.
This space is just as renowned for its functions as a water tower as for those for producing lumber, crafts and sheepmeat: the famous Timahdite sheep.
A corner of paradise for nature lovers. 17 km from Ifrane and one hour from Fez and Meknes, Michlifen, whose altitude exceeds 2000 m, is a snow-covered volcanic crater of the Middle atlas Causse.
A fascinating route awaits geology enthusiasts, through these remains of ancient volcanoes craters which allow them to discover a magnificent landscape of forest, cedars, and turbulent geology.
On the edge of the cedar forest, the beautiful ski resort continues to attract thousands of winter and mountain sports enthusiasts.
The Middle Atlas was the first to see skiers evolve in Morocco. And it was in 1936 that the Ski Club of Ifrane was created.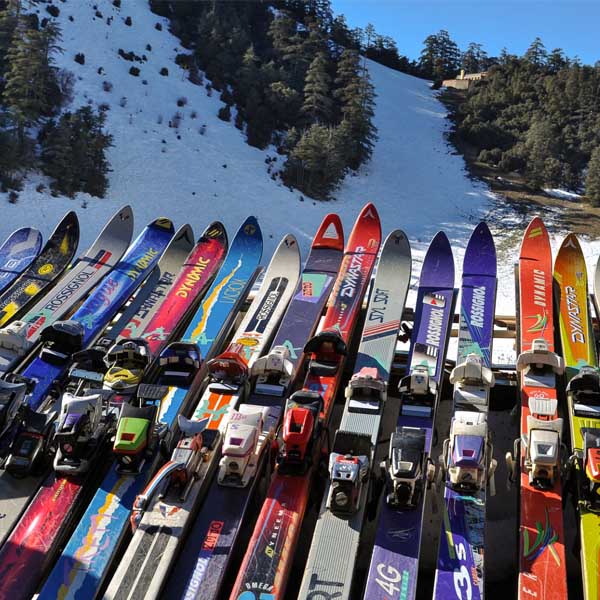 At km 27, leave a small road on the left towards Jbel Hebri on which a second ski resort is built. At an altitude of 2100m, the resort offers two black runs from 50 to 200m.
At km 48, you arrive in Azrou, the starting point for many hikes. From Azrou, the road towards Meknes follows the edge of a plateau nicknamed Belvédère d'Ito. From there you can continue to the Central Middle Atlas.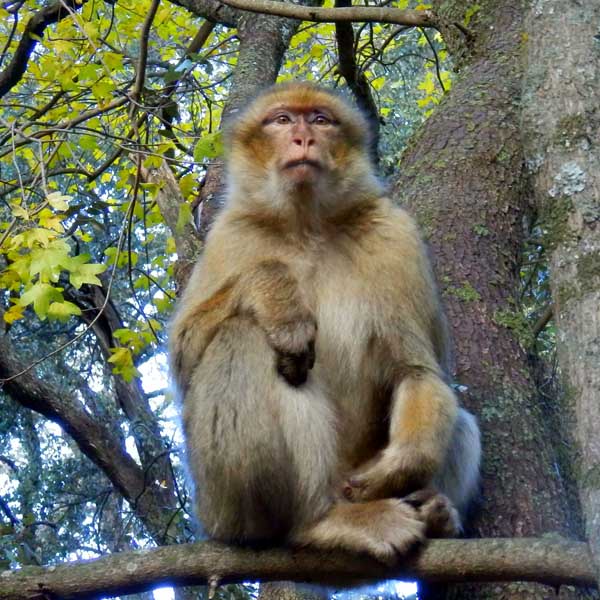 Azrou (the Rock in Berber) is a beautiful summer resort located at about 1200m altitude, on the edge of the most beautiful cedar forest in Morocco, and the most preserved.
The city has a kasbah built in 1684 by Sultan Moulay Ismaïl. For those who make the road between Meknes and Azrou via El Hajeb, it is imperative to take a short break 15 km away, at the " Belvédère d'Ito ", to enjoy a beautiful view of the colorful mountains. Ocher yellow.
Also worth seeing, the cedar forest and its monkeys as well as the artisanal cooperative on the road towards Khenifra. The surroundings of Azrou are favorite places for hiking, wild boar, partridge, or hare hunting. You can also enjoy pike or trout fishing
Morocco's most famous lake is located 17.5 km north of Ifrane. Its surface area (140 ha) varies according to the seasons. It is surrounded by a low damp meadow and woodlands of holm oaks and cedars. The submerged and emerged flora is abundant and very diverse.
To conclude Ifrane and its region are a heaven of greenery and pure air! A variety of sporting activities are available to you in a setting of rich and unexpected landscapes! Between its many lakes and its waterfalls of singular beauty, you will have the opportunity to flourish in an environment particularly conducive to sports activities of all kinds, and relaxing environment to meditate.