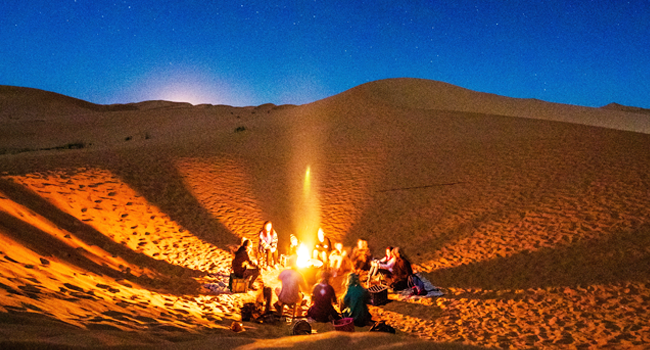 Tourism Guide : Visit Merzouga
Almost everyone can be sure that the twelve centuries kingdom's rich and diverse culture, have Inferred from its different natural habitats through the ages, which places the country in the very short list of unique places all over the world; from the green north painted mostly in blue, to the rocky mountains that makes great adventure stories, to its vast plains offering you the Atlantic horizons, and eventually the life vibrant Moroccan desert, famous for its best sands and warm climate in places like Merzouga, the biggest natural spa offered by our beloved mother nature.
The road trip: where it all begins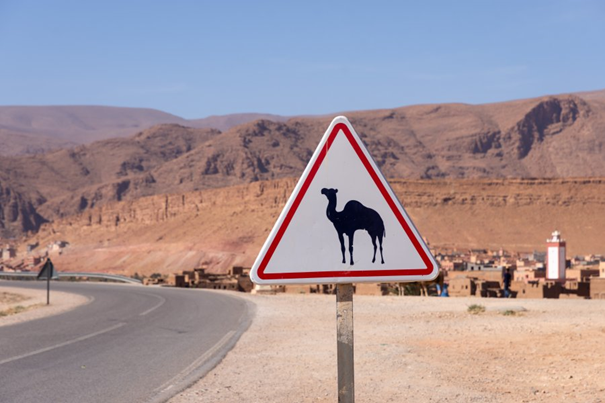 Merzouga is indeed the summit of all desert attractions we count on our rainy work days, to fulfill our very needed and deserved rest.
The southeastern wonderland of sand is 550 km away from Marrakech, reached by a 9 hours drive that simply makes you travel in your soul, passing by master key places like the city of Ouarzazate and her famous castles like the Kasbah Ait BenHadou , kelâat megouna with its breath taking fields of flowers and almond trees, the fascinating Dades Gorges with its colored walls range anywhere from 200 to 500 meters (650 to 1600 feet).
From then to now: the story of Merzouga
In the past the small village of Merzouga, like a number of regions and cities, was uninhabited and later became a transit point for merchants heading for Timbuktu. It later became a pilgrimage to the nomads of the Ait Atta tribes, until it will be known as a tourist destination to the current days. Safe as the majority of regions in Morocco, you can be sure that locals in Merzouga are generous, and full of hospitality and serenity.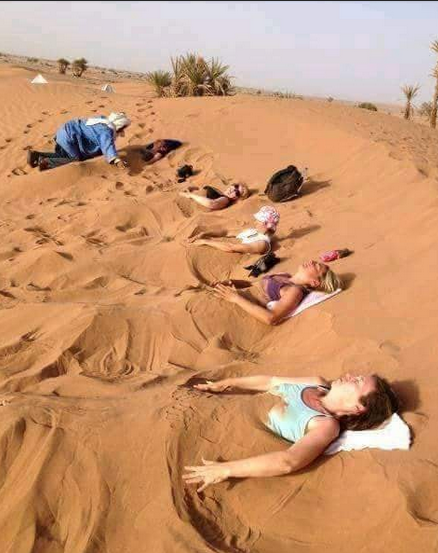 Moroccans are deeply connected with the region; they have a traditional belief that Merzouga's sands have medical virtue thanks to its warmness, and can cure different diseases like osteoarthritis.
Each year people from all over the country willing to take sand hammam hoping to feel better.
When you can visit Merzouga ?
With an average temperature of 89 F° (32° C), and 275 clear, sunny days every year, it is guaranteed that you won't be craving for vitamin D even in December; which makes Merzouga a destination visited all year long and in every season.
What to see in Merzouga ?
Once you have reached Merzouga you can be sure that you have made one of your best holiday choices, the place is an oasis that overflows of activities.
Merzouga has the best luxury desert camps in Morocco, placing you in the heart of the local's culture in a beautiful setting that provides real comfort and luxury stays.
You won't forget those romantic clear night skies enlightened with thousands of stars that we all have fancies at least once, and of course delicious Moroccan food that melt our mouths with delicious spices, served in the most original pots and tagines.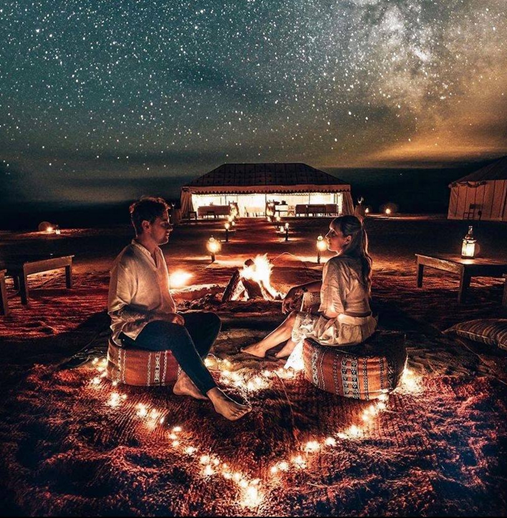 And of course you wouldn't miss for anything the camel trekking through the Sahara desert to Erg Chebbi dunes that will make you redefine and contemplate sunrises and sunsets.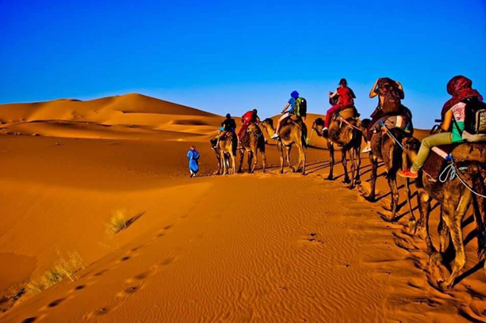 The lake of Merzouga is also known as Lake Dayet Srij, is the proof that Merzouga's desert is full of life, the site is a spot for birds like flamingos and other Migratory birds, you can find a lot of biking and 4X4 tour companies that organize hikes to reach the site.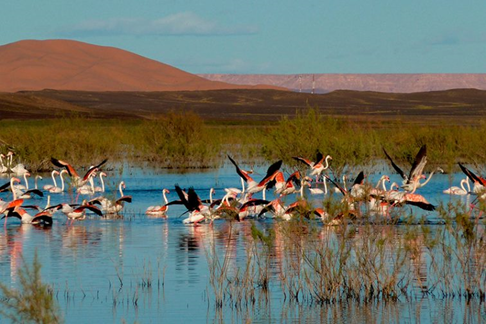 And if the artistic touch of nature didn't suffice you, the laoun art gallery feeds your greed, with an exhibition of Berber painting and traditional music instruments that you can contemplate sipping a good cup of coffee in the middle of nowhere.
To resume Merzouga is a one time in life trip that will stay with you a long time after you leave the place, it's the perfect place for those who are seeking meditation and refueling their energy, but also those who crave experiencing challenges and adventures, a rare combination that makes us love our Merzouga.